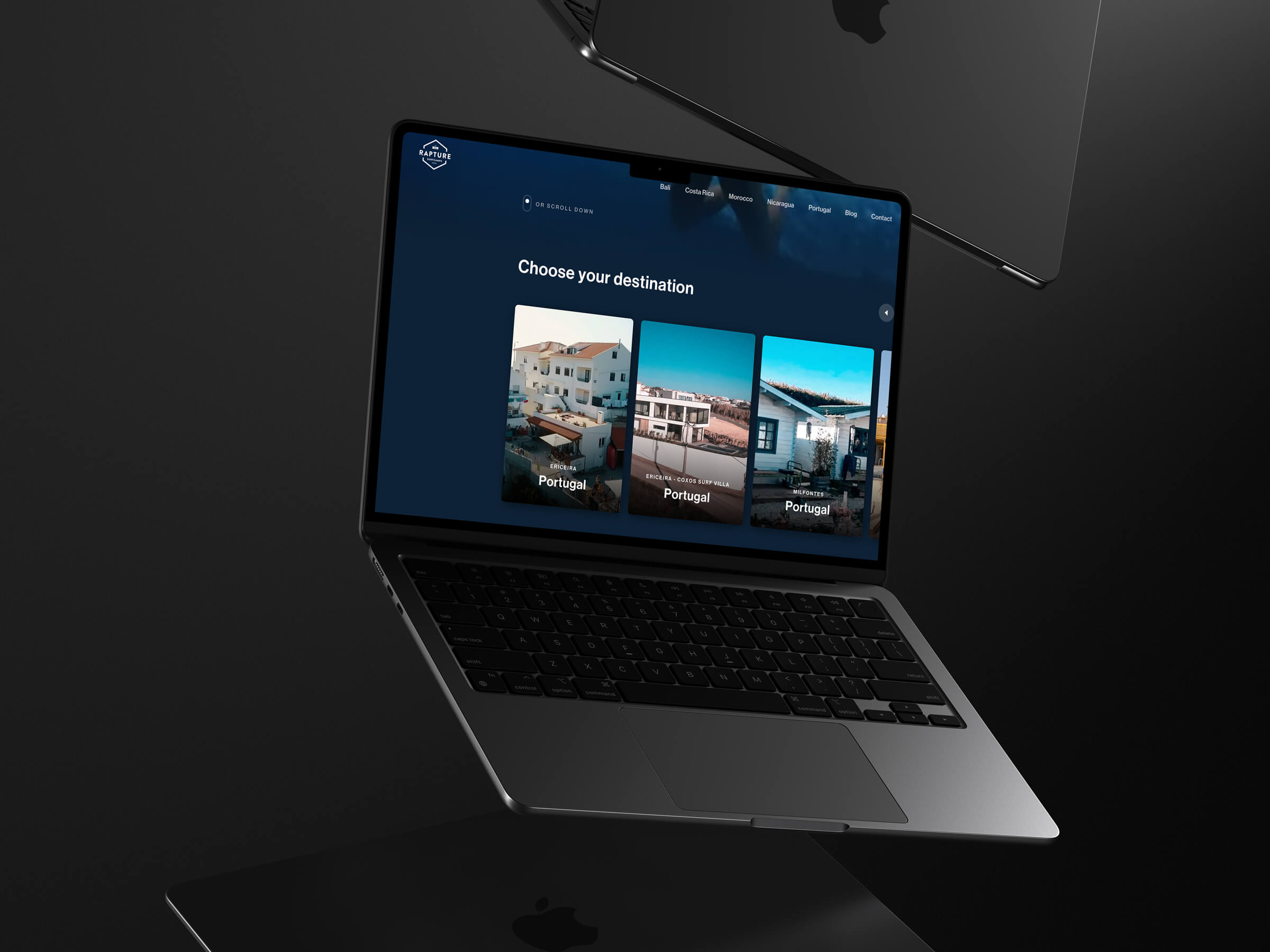 Our mission was to design a website that captures the spirit of Rapture Surfcamps - adventure, excitement, and the love of the ocean. We aimed to create a digital haven for surf enthusiasts, making it easy for them to explore the various surf destinations, book their dream surf trip, and immerse themselves in the world of surfing.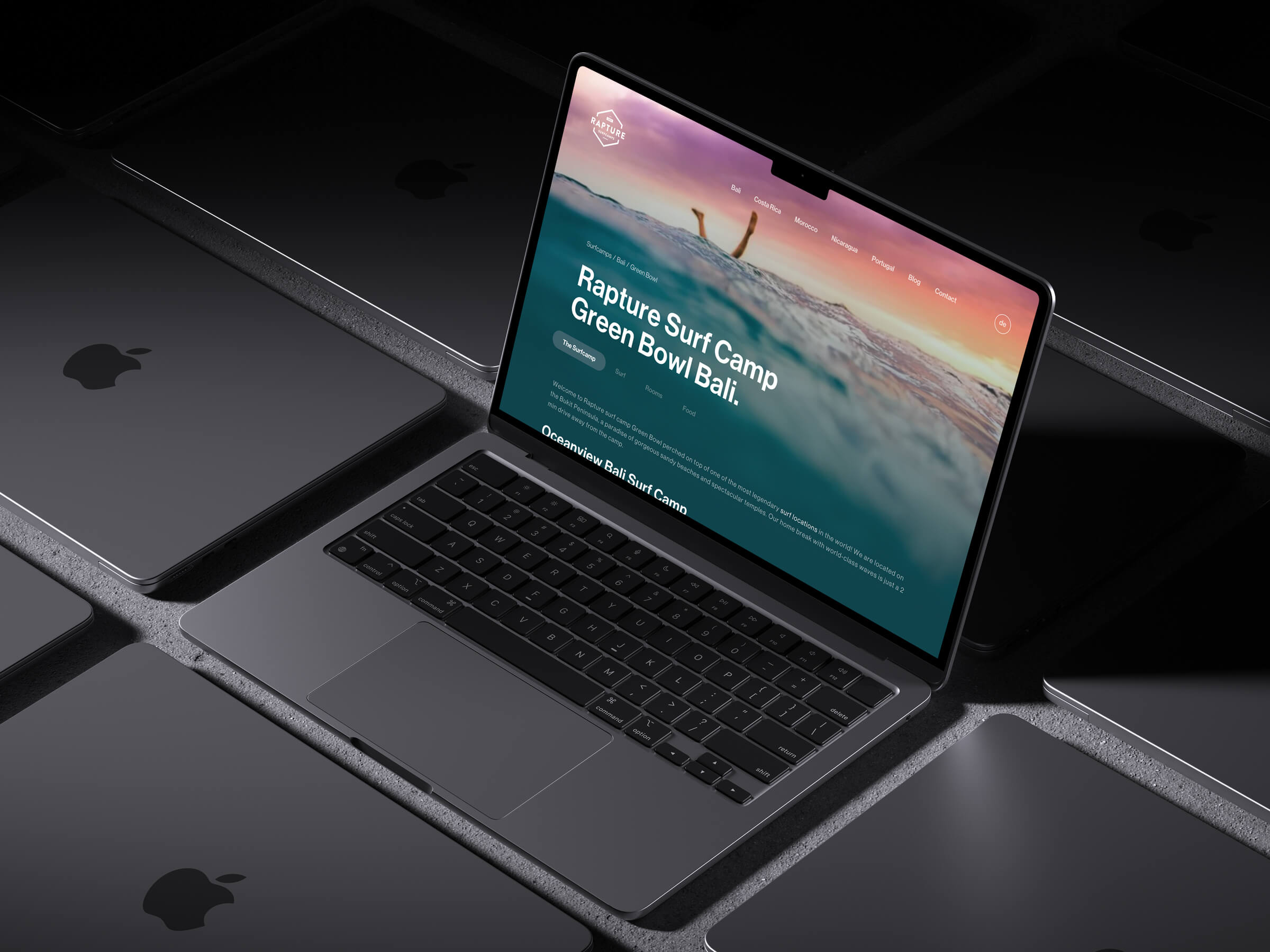 We crafted a visually immersive website that reflects the thrill of surfing and the beauty of the ocean. The design elements transport visitors to the heart of the surf adventure.

To streamline the reservation process, we seamlessly integrated a robust booking system, allowing surfers to select their desired destination, choose accommodation options, and book their adventure with ease.
We organized detailed information about each surf destination, providing surfers with insights into the waves, accommodations, and activities available at each location. We showcased a range of surf packages to cater to different skill levels and preferences, making it convenient for surfers to find the perfect adventure. We included a section that highlights the sense of community and camaraderie at Rapture Surfcamps, emphasizing the social aspect of surf adventures.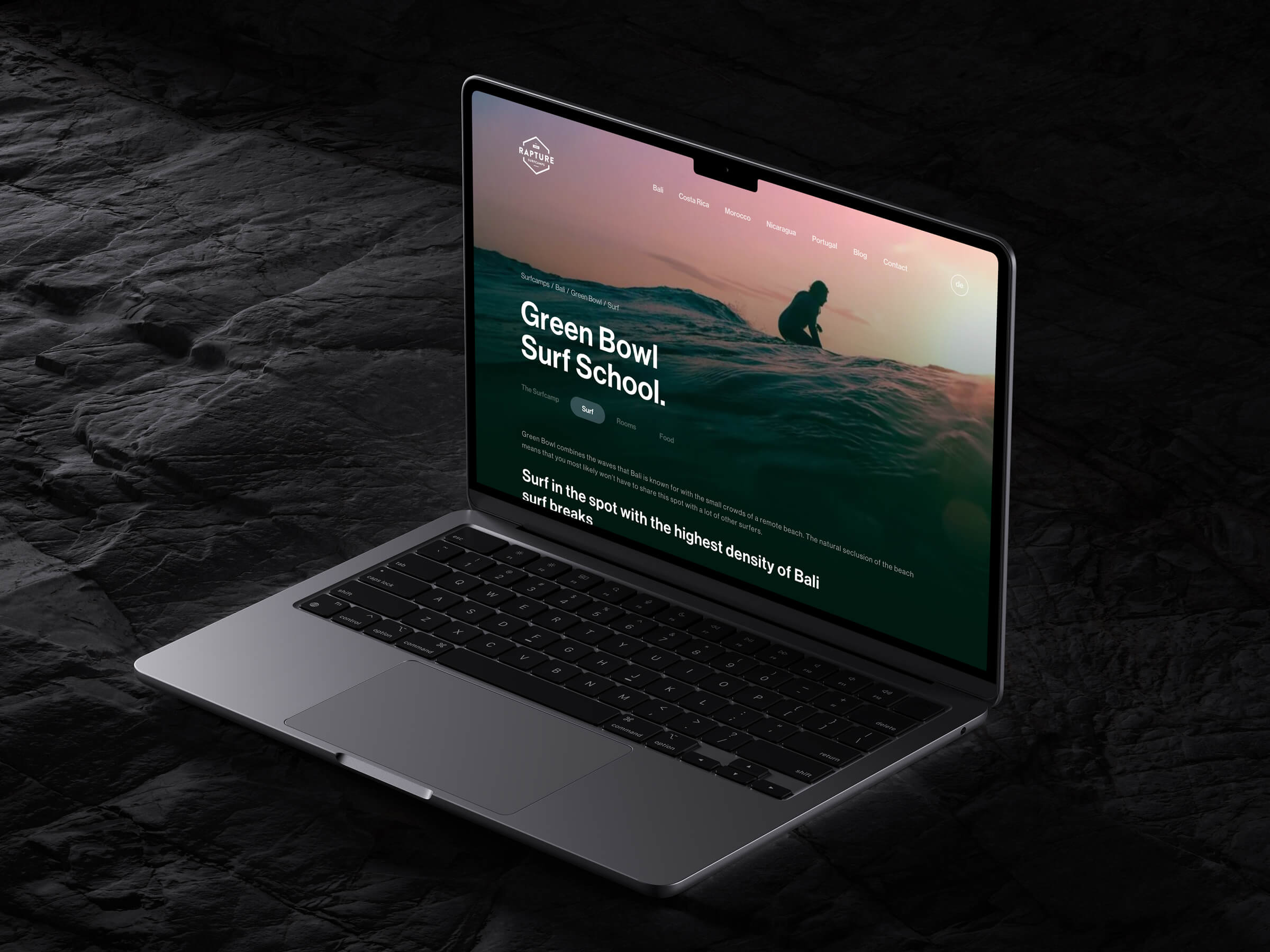 The Rapture Surfcamps Website has become a digital paradise for surfers and adventure seekers. Since its launch, the website has experienced increased bookings, higher user engagement, and improved search engine rankings within the surf and travel industry.

We are thrilled to have partnered with Rapture Surfcamps to create a digital platform that not only promotes their surf adventures but also ignites the passion for surfing in the hearts of adventurers.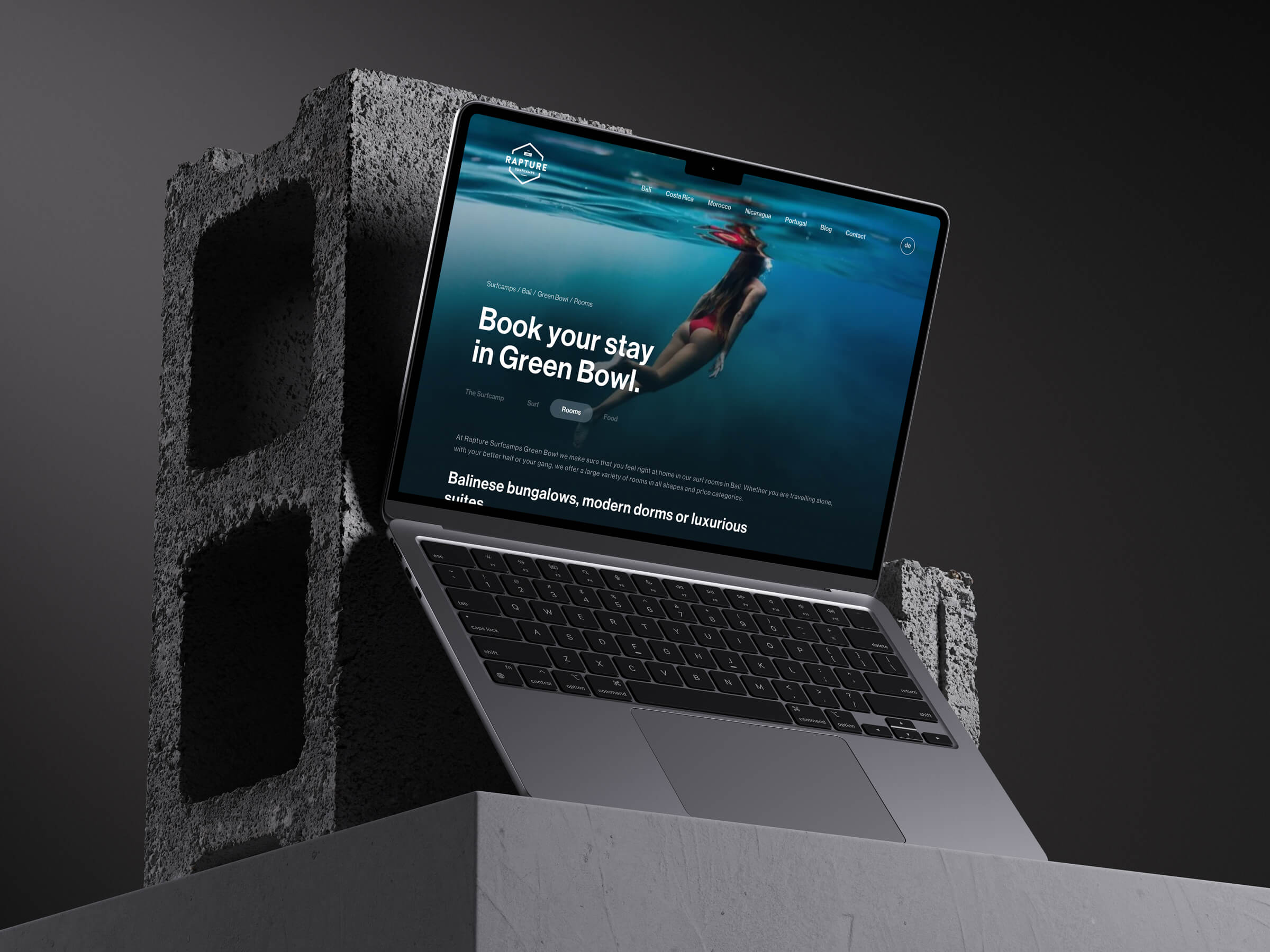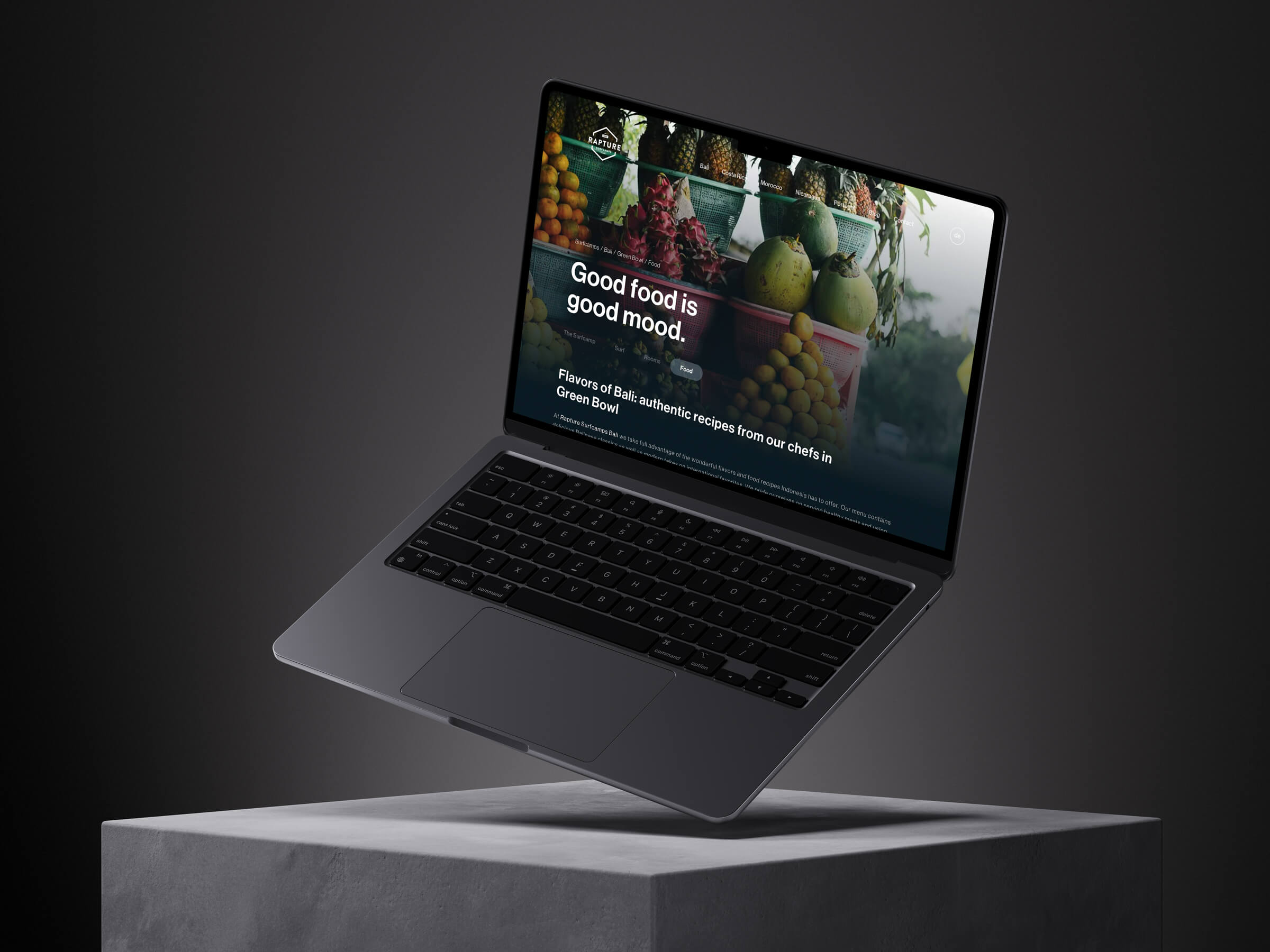 As Rapture Surfcamps continues to inspire surfers and adventurers worldwide, we remain committed to enhancing their digital presence. We look forward to collaborating on future enhancements and updates that will keep the website at the forefront of the surf and adventure travel industry.

If you are in the travel and adventure industry or have an exciting brand and are seeking to elevate your online presence, we invite you to contact us. Let's discuss how we can create a digital platform that captures the essence of your adventurous spirit.